ReplicatorG
Install Pysco this will half the time you'll need to generate large G-code files.
SkeinPyPy
The new G-code generator had been downloaded from the following GitHub repository (https://github.com/daid/SkeinPyPy). The version, win32-SkeinPyPy-NewUI-Beta2.zip, has been used in this demonstration.
SkeinPyPy with an easy to use User Interface. Beta2 which adds advanced configuration, and fixes a few bugs from Beta1.
Note: SkeinPyPy has been discontinued and inherited by Ultimaker Cura since April 2012.
How to Use
Run skeinpypy.exe
Click the Load STL button at the bottom right corner to import an STL or OBJ file.
The default filament diameter and packing density are 2.98 mm and 1.00 for PLA.
Configure the Accuracy – Layer height and Wall thickness.
After finishing settings, Click 'Slice to GCode' and wait for processing.
Find the G-code file in the folder of the imported STL file.
Marlin
Marlin Ultimaker Generator (https://bultimaker.bulles.eu/) has been used to generate the Marlin firmware for Ultimaker Original (Rev3).
Demo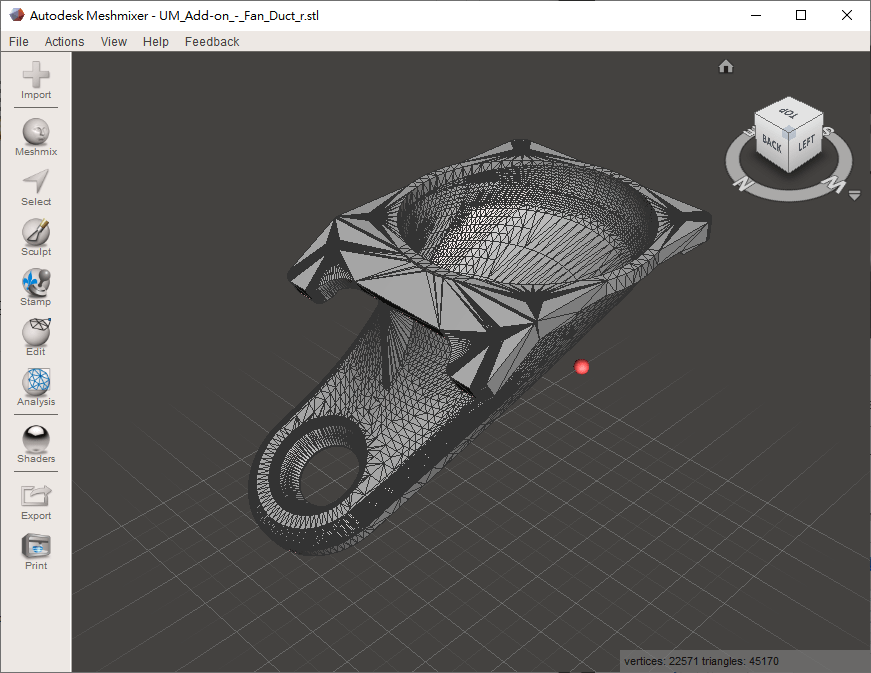 With the new software, the slicing process became much quicker. I downloaded the STL file of the Fan Duct for Ultimaker by Maurits from Thingiverse and used it as an example. A snapshot of the 3D model shows in the above picture. You can see that it is a high-poly mesh with 45,170 triangles. It takes more than 10 minutes to generate the G-code if using ReplicatorG. But, It took only 4 minutes 58 seconds in SkeinPyPy. I think you should also upgrade to the latest Marlin firmware + SkeinPyPy soon.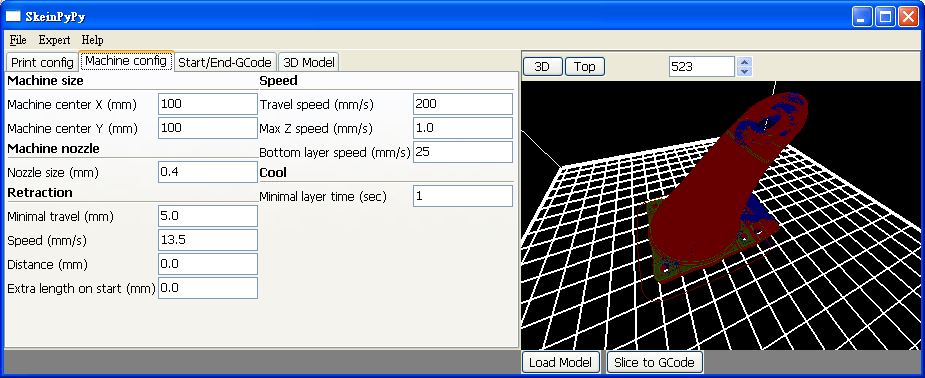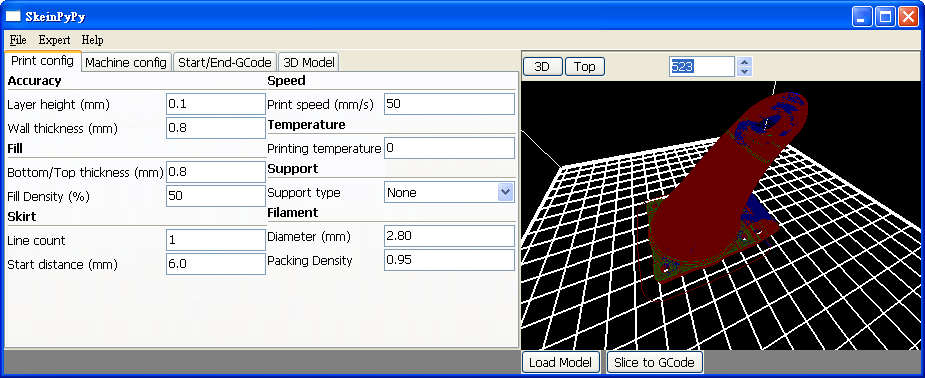 UM_Add-on_-_Fan_Duct_r.stl is being chain exported.
Carve procedure took 16 seconds.
Preface procedure took 6 seconds.
Inset procedure took 1 minute 10 seconds.
Fill procedure took 2 minutes 24 seconds.
Multiply procedure took 8 seconds.
Speed procedure took 4 seconds.
Raft procedure took 10 seconds.
Skirt procedure took 4 seconds.
Comb procedure took 7 seconds.
Cool procedure took 8 seconds.
Dimension procedure took 5 seconds.
Alteration procedure took 8 seconds.
The exported file is saved as R:\UM_Add-on_-_Fan_Duct_r_export.gcode
It took 4 minutes 58 seconds to export the file.
Related: Printing Test of our 3D Cartoon Character with Ultimaker Original in 2012
7 Featured 3D Printable Halloween Decorations in 2017
It has already been October. The Holiday Season is becoming…