A few months ago, I published two YouTube videos to teach how to fabricate screen protector for old Android phones with laser cutting. It's a fun experiment for me, but this post will discuss if you should make one in this way.
Tutorial Videos
DIY Screen Protector for Android Phones with Laser Cutting (Part1/2) Design with Inkscape
DIY Screen Protector for Android Phones with Laser Cutting (Part2/2) Cutting process
---
Why did I make my piece of screen protector?
The reason why I needed to have a new piece of a protective firm was that I had broken my touchpad glass. I bought the parts online and replaced the Touch Screen Digitizer by myself. The old protective firm was sticking with many glass fragments. It was not reusable so that I had to replace it.
Nowadays, it is easy to access any spare parts via online shops. You can find Touch Screen Digitizer for a specific phone model on eBay. Of course, you can also find the corresponding protective film in the same way.
A more important question is why I repair my broken phone rather than replace it with a new model. The phone model that I demonstrated with the Samsung Galaxy Note 8.0. It has an S-pen with pen pressure and a big but handy screen size for me to draw pictures and take handwritten notes. There are no models with a similar design, even Samsung has not produced a successor model. Thus, I decided to fix it up and keep it in my workforce.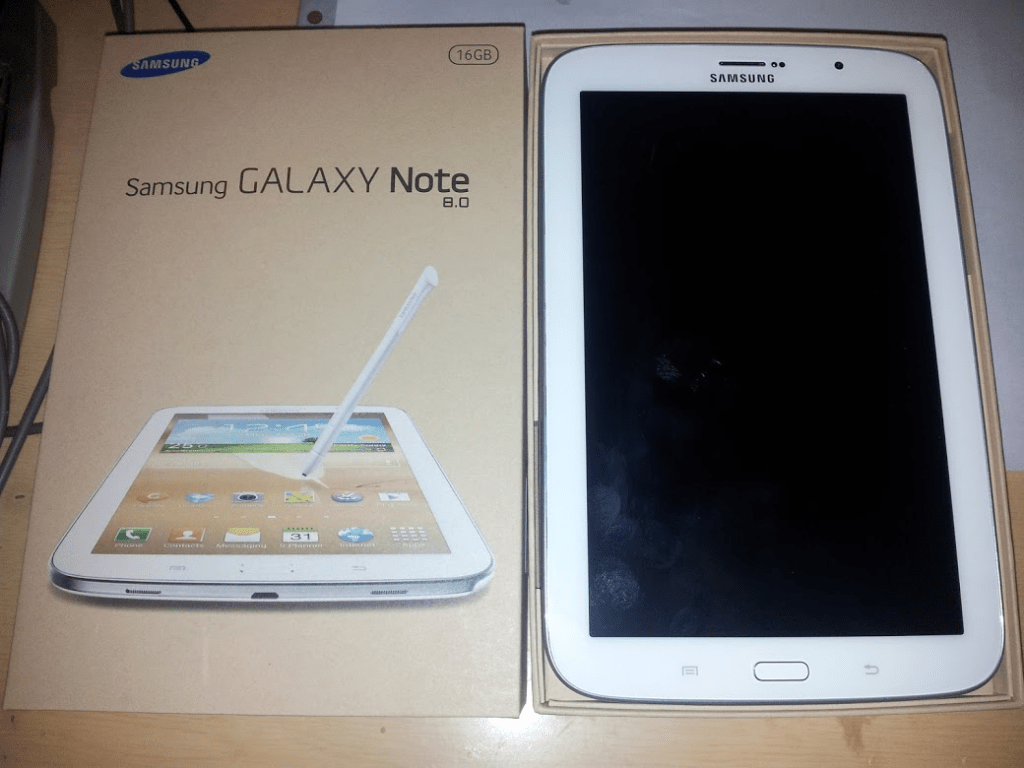 Where did I find cheap and large protective films?
I bought a very cheap piece of screen protector film for iPad in a 108 yen store in Japan. So it just costs around a buck. A factory-made one that usually costs 3-4 bucks. Homemade my piece was much cheaper (in a percentage of the cost).
---
My Conclusions
Although I successfully made a precisely-shaped protective with satisfactory quality, I don't recommend you to make a screen protector film with a laser cutter by yourself.
Reasons:
Even though this is a small project, it can cost you 2-3 hours starting from preparation, draw, test to finish. The time cost is pretty high, except you're retired or want to make some funs.
I got burnt marks, burrs, and sweat of the plastic at the edge of the resulted film. The burrs and heat-affected distortions may impede the adhesion between the protective film and the glass of touchscreen. In the end, I deburred it with a pair of scissors.
If the layout of your phone mobile is asymmetric, you must be careful which side of the film to be cut.
Screen protectors are highly transparent. They theoretically do not absorb the light energy well. I cut it with a CO2 laser cutter that emits infrared radiation. If you only have a visible-light laser cutter, this means you cannot process the film with a visible-light laser.
Suggested solutions:
After this experiment, I suggest you should either look for a cheap one or leave it off. You can buy a new piece from online shops (e.g. GearBest and AliExpress) at a very low cost. If it is not worth it for you to spread a few bucks to buy a new screen protector, you can just use the raw glass surface of the touchscreen. You don't need to make it by yourself unless your model is too old and no longer available in the market. However, why don't you buy a new and more powerful smartphone instead?
Related: Demonstration of Laser Engraving a Halftone Image on Cardboard
If you like this post, please share it with your Facebook and Twitter. You might also support me by donating via Ko-fi.